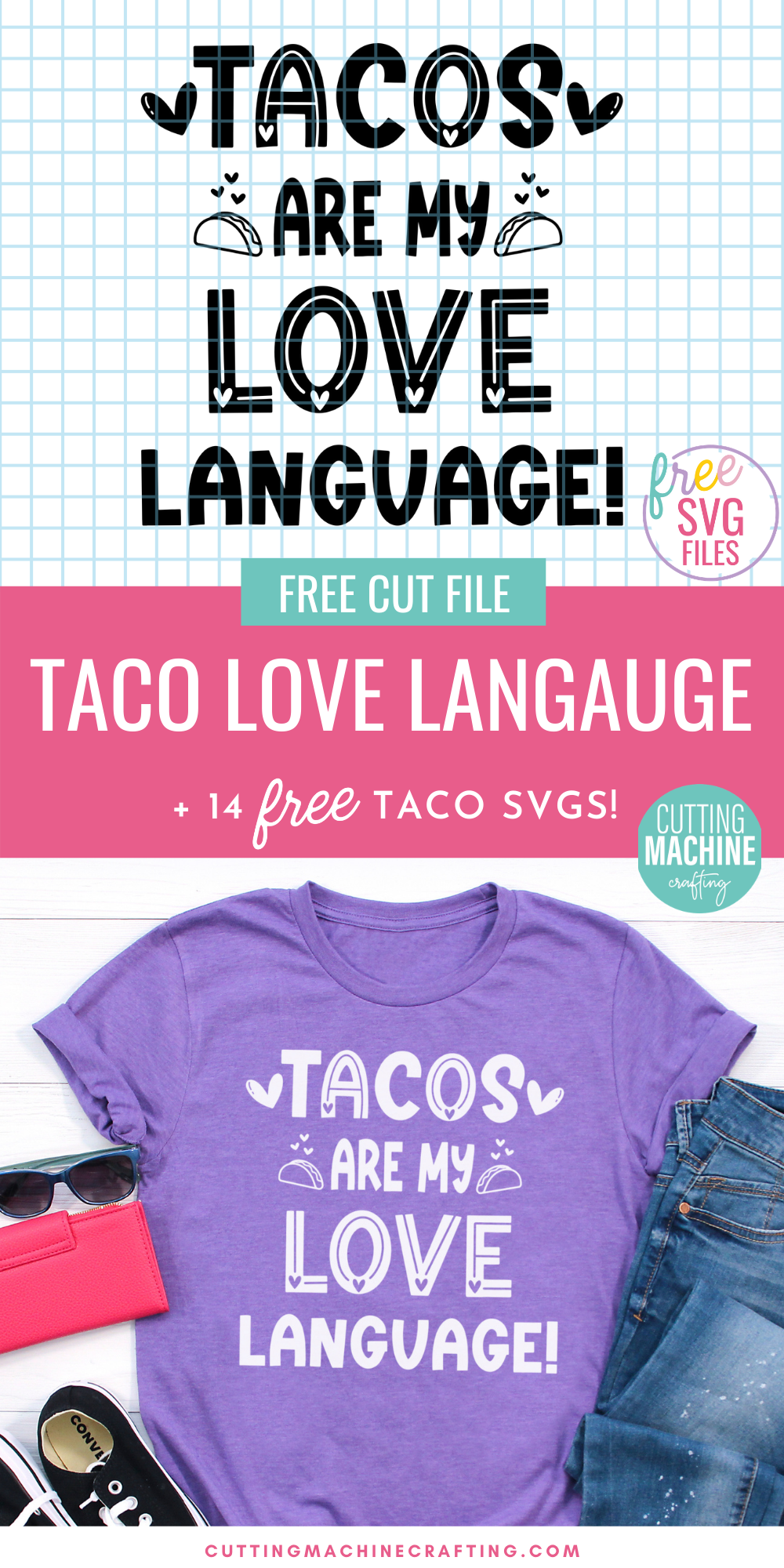 If you love tacos as much as I do, then you are going to want to grab these 14 free taco cut files including a Tacos Are My Love Language SVG! Make shirts, tank tops, mugs, beach bags and more using your Cricut Maker, Cricut Explore Air 2, Cricut Joy or other electronic cutting machine to express just how taco crazy you are!
---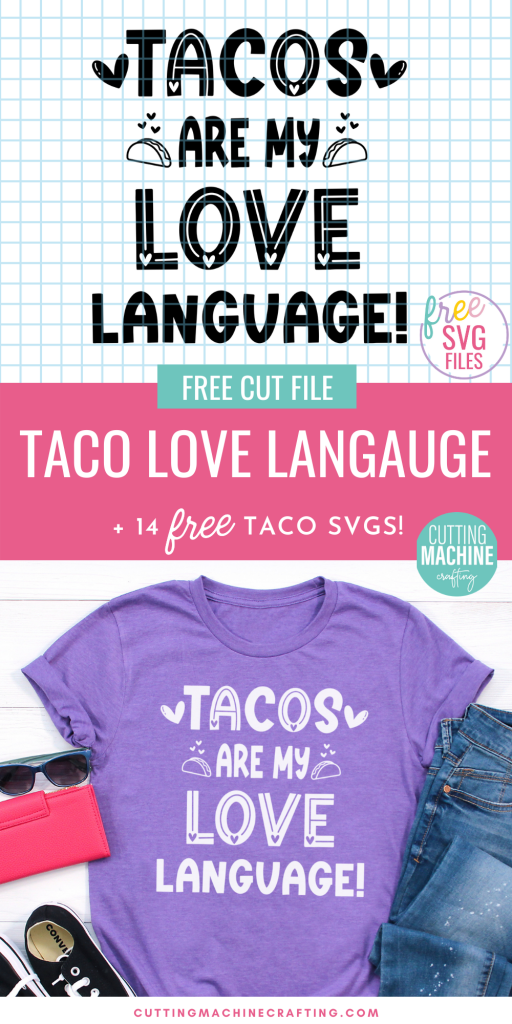 Hi Crafty Friends! It's the the first Tuesday of the month and you know what that means! It's time for a brand new SVG collection with our #TotallyFreeSVG friends! This month is probably my very favorite theme we've ever done, because it features my very favorite food ever– Tacos!!!
I love tacos so stinking much, and I'm not one of those "just jumped on the bandwagon" taco lovers. My obsession with tacos started at a very young age. I was probably 6 or 7 when I started begging my mom to have weekly taco nights at our house. My family was always a big fan of burritos, but tacos have always been my favorite. As a kid I loved hard shell tacos, which I still do love, but I am also a big fan of a really good soft shell street taco!
We have tacos a few times a month here at our house, but my very favorite tacos in the whole wide world have to be Tacofino's fish tacos. Those are tacos that I dream about at night. They are so stinking good! I could eat those bad boys all day, everyday and be one very happy girl.
Tacos Are My Love Language Cut File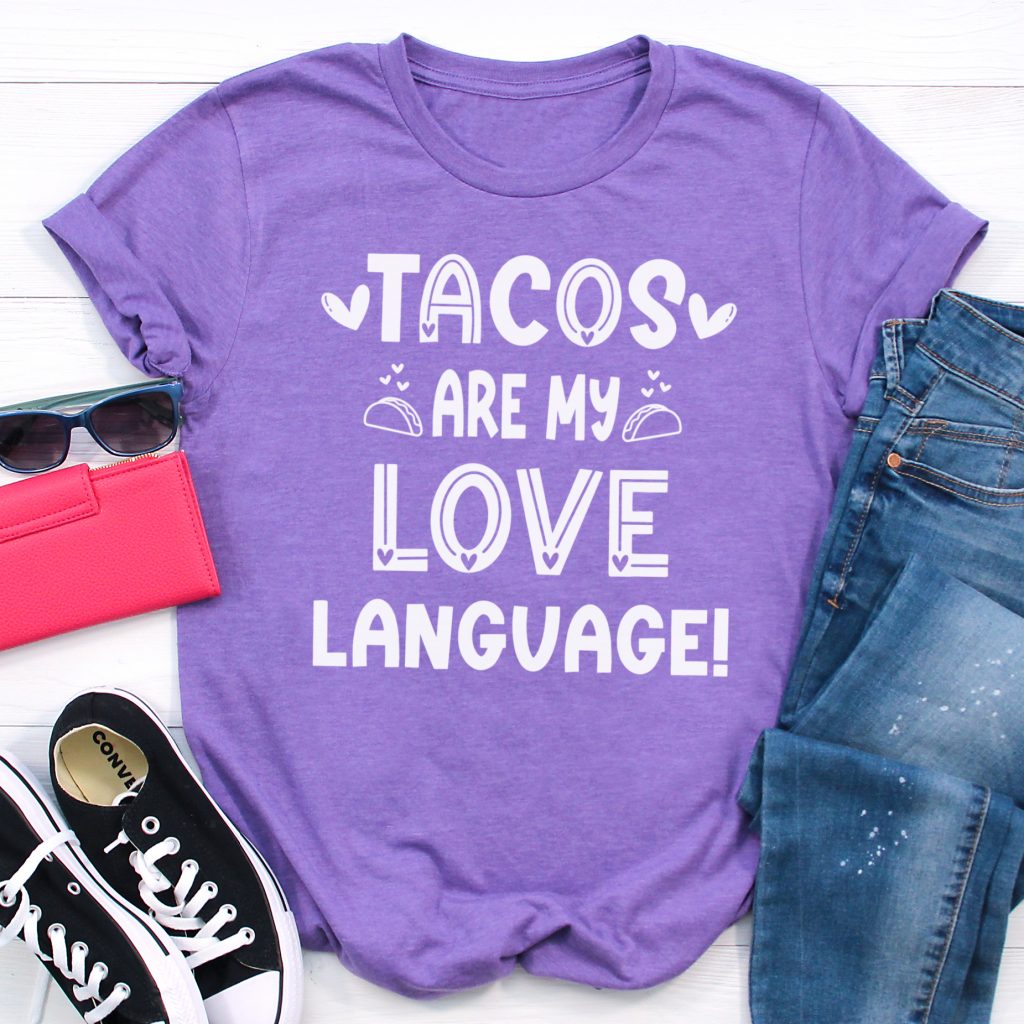 I made two designs for this month's collection. One for here at Cutting Machine Crafting, and another for our other site Hello Creative Family.
The design that I made for here on Cutting Machine Crafting is Tacos Are My Love Language and oh my goodness is this ever true! My husband knows that the way to my heart is through tacos (in fact I've had kind of a rough day and he's actually making this Shrimp Taco Recipe as I write this!)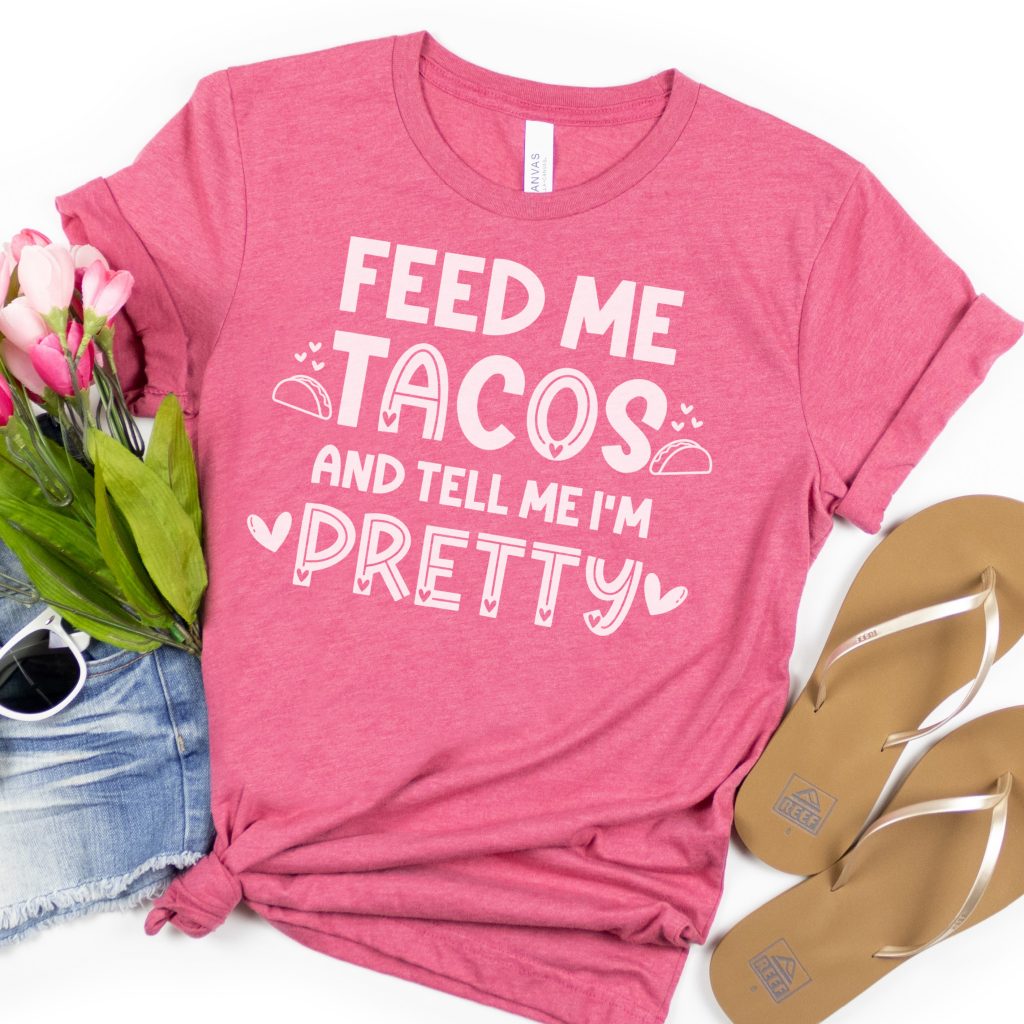 The design that I made for over on Hello Creative Family is the perfect little matching pair to the design I made for here. It says "Feed Me Tacos And Tell Me I'm Pretty" because really, that's the way to this girl's heart. You can see it here!
Looking for more cute SVG files and a way to support what we do on Cutting Machine Crafting and Hello Creative Family? Pop on over to our shop for more fabulous SVG files!
Want to grab this free Tacos Are My Love Language SVG?
Enter your name and email address below and I'll send the cut file immediately straight to your inbox. Accessing this free cut file signs you up for my e-newsletter and you'll be notified when I release new free SVG files.
This cut file is for personal use only. A commercial use license can be purchased here.
This file can be used in part or in whole for your personal projects.
Digital reselling, sharing, redistributing of the files is NOT allowed. If you would like to share, please direct friends to the original blog post where you found this cut file.
14 Free Taco Cut Files
Ready to see all the awesome cut files my crafty friends made?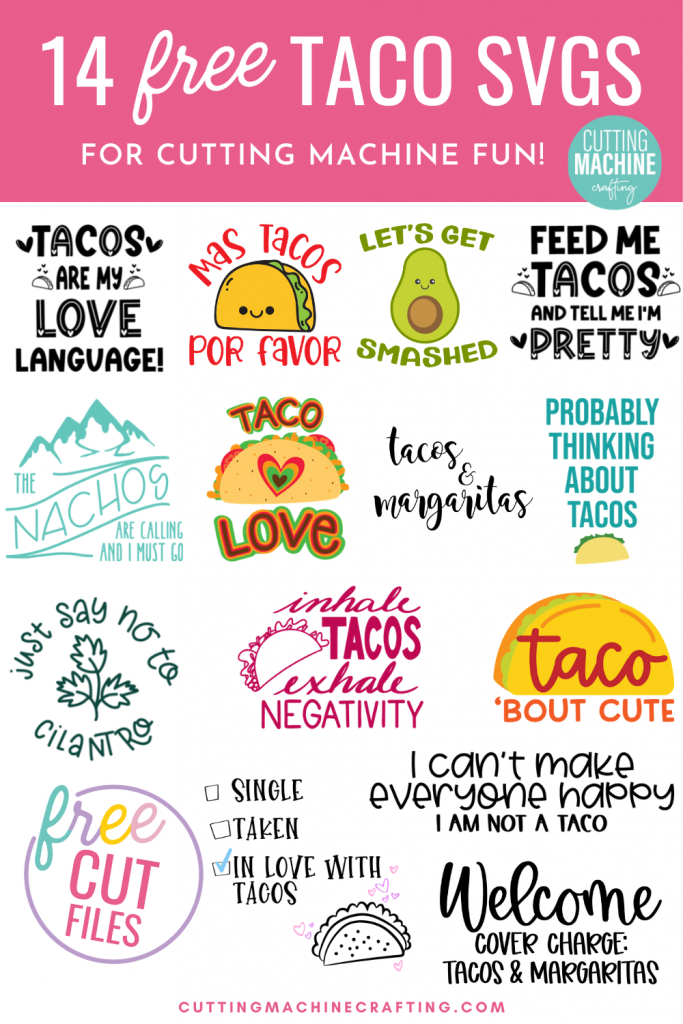 We have:
Just look at all of the amazing projects you can make with them!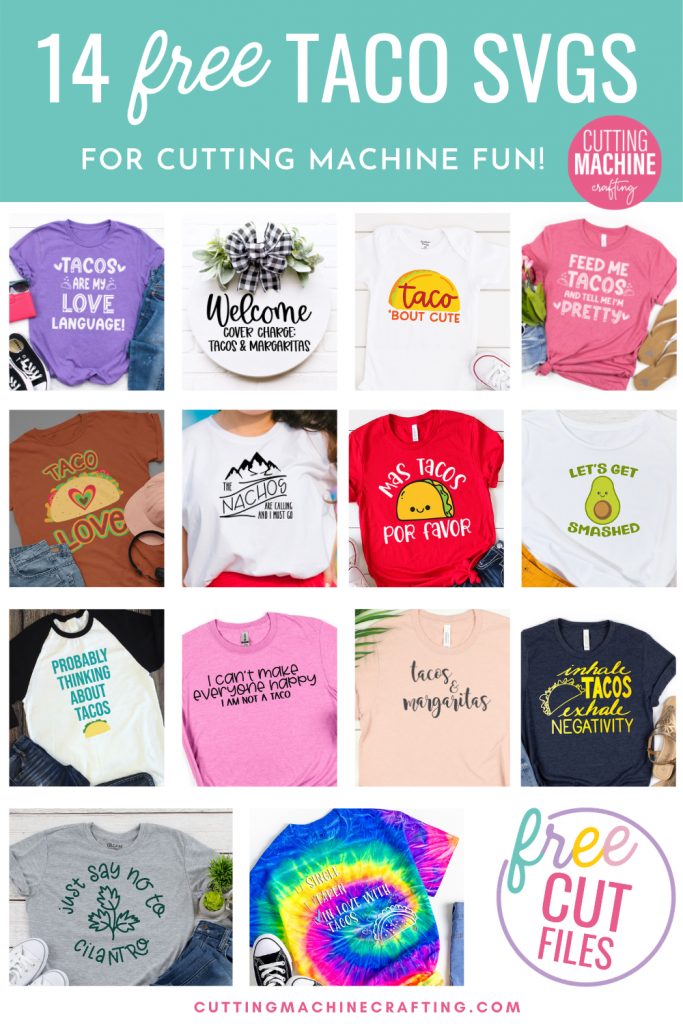 Aren't they fun? Which will you download first?
Need supplies to make all your amazing Cricut (or Silhouette) creations? Click here for the best prices on Cricut cutting machines, bundles, iron-On, vinyl, cardstock and more!
Tell me… Which of these cut files will you use first and what will you make with it?
If you like these Taco Cut Files I would love for you to pin it! It helps others discover our site which helps us bring you more awesome content like this!
If you enjoyed this post, make sure you check out our Free SVG section here and on Hello Creative Family! Here are some posts you may enjoy!