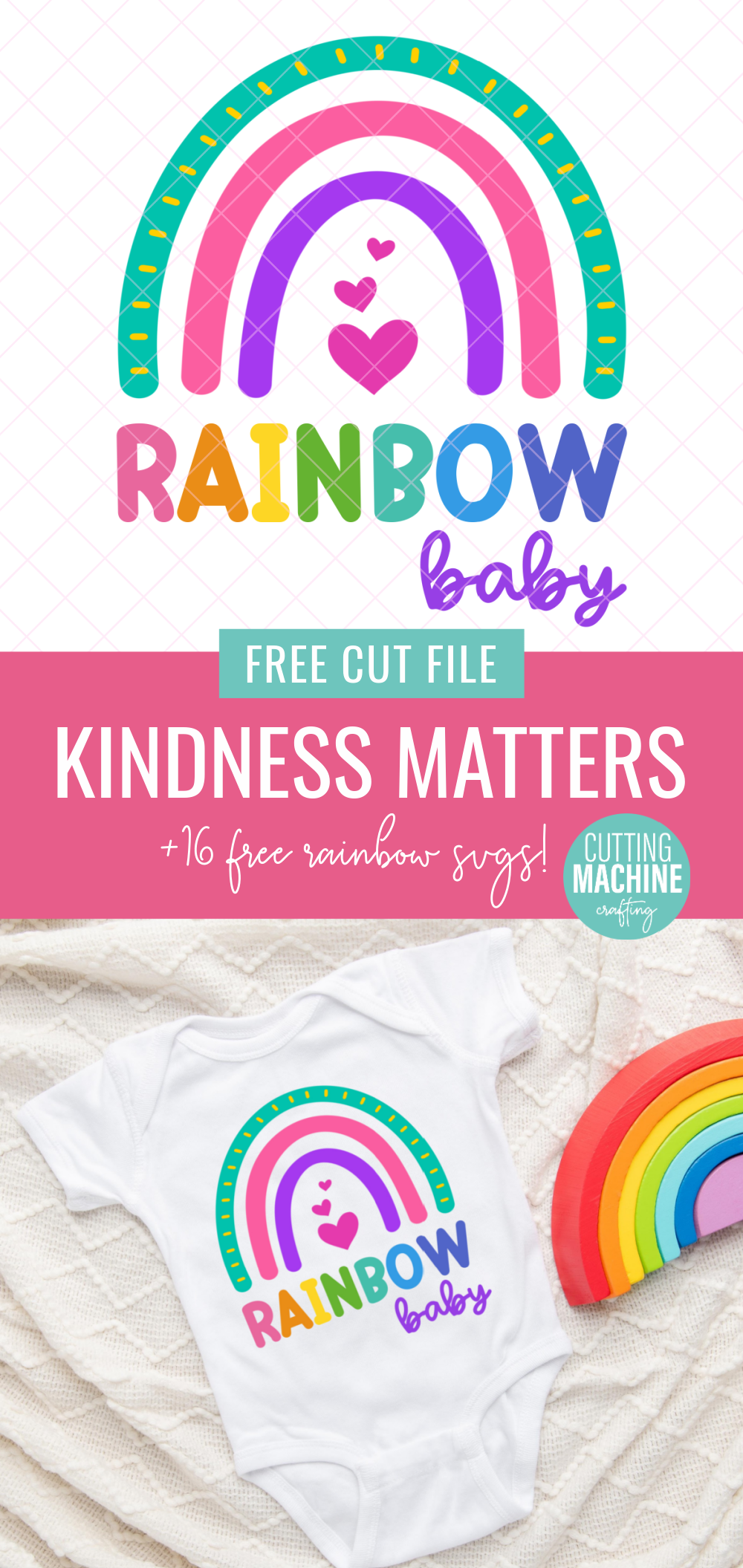 Hi Crafty Friends! We're back with a new #TotallyFreeSVG collection! This month our theme is rainbows. I love this collection so much and even though the design I made for Cutting Machine Crafting is bright and colorful, the thought behind it is kind of heavy.
Have you ever heard of a Rainbow Baby? A Rainbow Baby is what many families call their baby that is born after losing a baby due to miscarriage, infant loss, stillbirth, or neonatal death. The name "rainbow baby" comes from the idea of a rainbow appearing in the sky after a storm, or after a dark and turbulent time.
My Rainbow Baby Story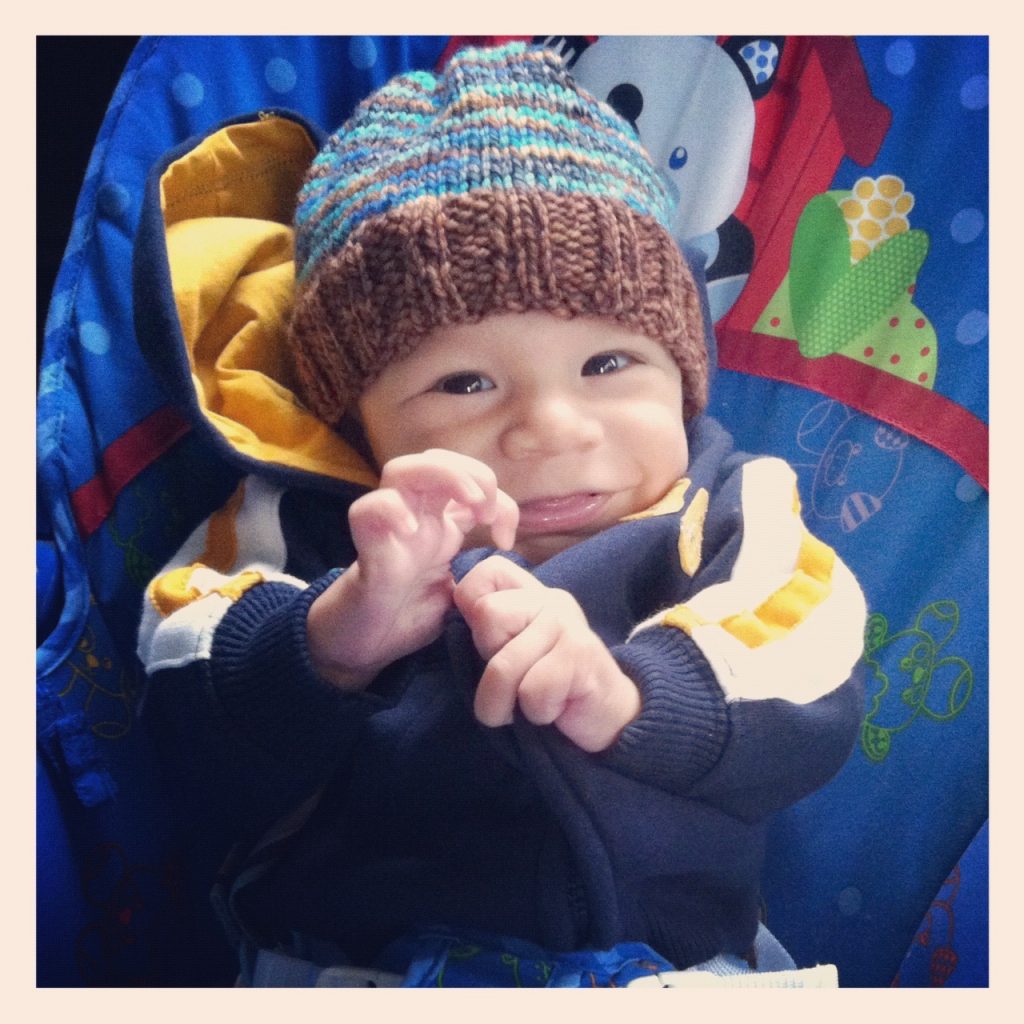 This stunning little creature is my Rainbow Baby. He is 8 years old now and still has that beautiful spirit that you can see in the photo above. He is 4 years younger than his older sister and was born after two years of wanting another baby and one miscarriage.
Our story of trying to have a second baby is a bit out of the norm. When my husband and I started trying for our second we got pregnant right away, and then we lost the baby. I went to my doctor who did some blood tests and we found out that I was severely anemic. She advised to not try to get pregnant again and told me that any pregnancy would most likely lead to miscarriage until we got my anemia under control.
She suggested that I start taking iron supplements, which I did and they did nothing. Then she recommended monthly iron injections, which I did and which still did nothing. Then she advised bi-weekly and then weekly iron injections which still did nothing. Meanwhile my daughter's friends were all starting to have siblings and my daughter would cry and tell me how badly she wanted a sister or brother. Giving her a sibling was what I wanted more than anything in the world and it broke my heart to not be able to give it to her.
My husband and I started to have talks about what would happen if I couldn't have another baby. I felt so much guilt. Also if you've ever had an iron injection you will probably know it leaves black "stains" beneath your skin, so my butt was covered in black bruise like patches (as well as bruises) from all of the injections, which I happily would have done forever if it meant I'd be able to hold a baby in my arms… but the infections were doing nothing.
Finally my family doctor referred me to a hematologist who realized that the reason I wasn't absorbing iron was because the section of my intestine that absorbs iron had been removed in an emergency surgery that I had years before. She recommended iron-transfusions which thankfully were able to bring my iron-levels back into normal range and I was able to get pregnant and grow a healthy, beautiful Rainbow Baby.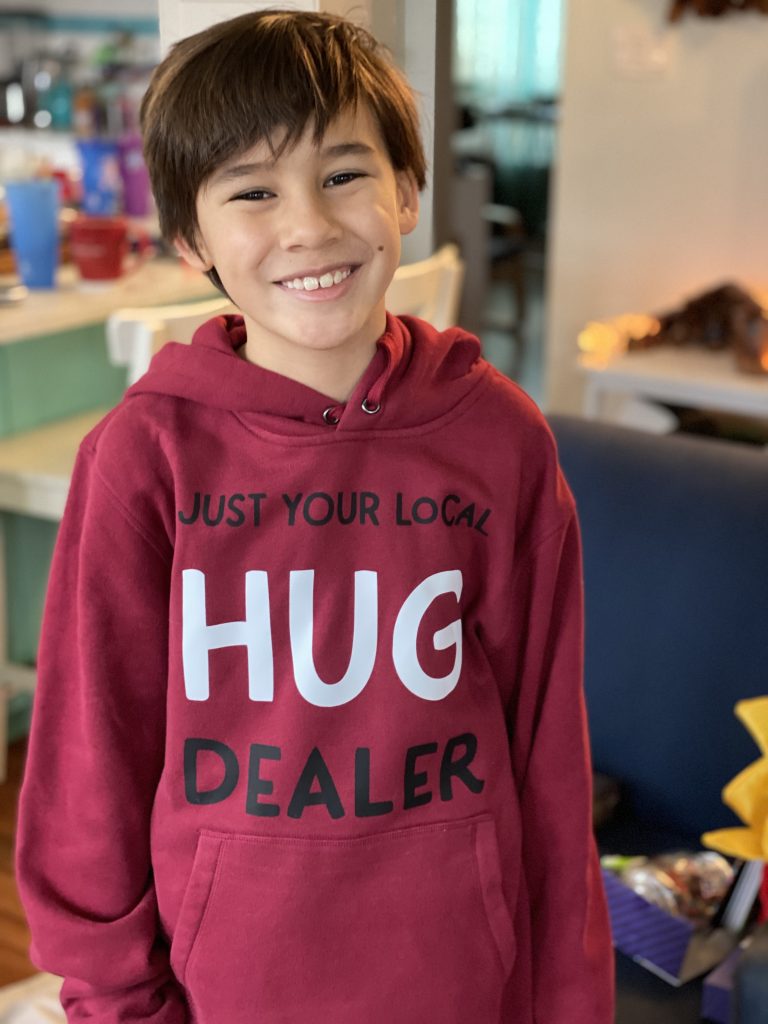 Rainbow Baby SVG
I can't begin to tell you how much my heart aches for all of the families who struggle with infant loss and miscarriage. The thing that helped me through it all was hearing other women being so open and honest about their own personal stories. I knew that I wasn't alone and that I had a whole community around me. I'm so thankful that we live in a day in age where women are open and honest about their struggles with miscarriage.
I hope that my cut file today brings anyone who has suffered infant loss a bit of happiness, and that my story helps you feel not so alone.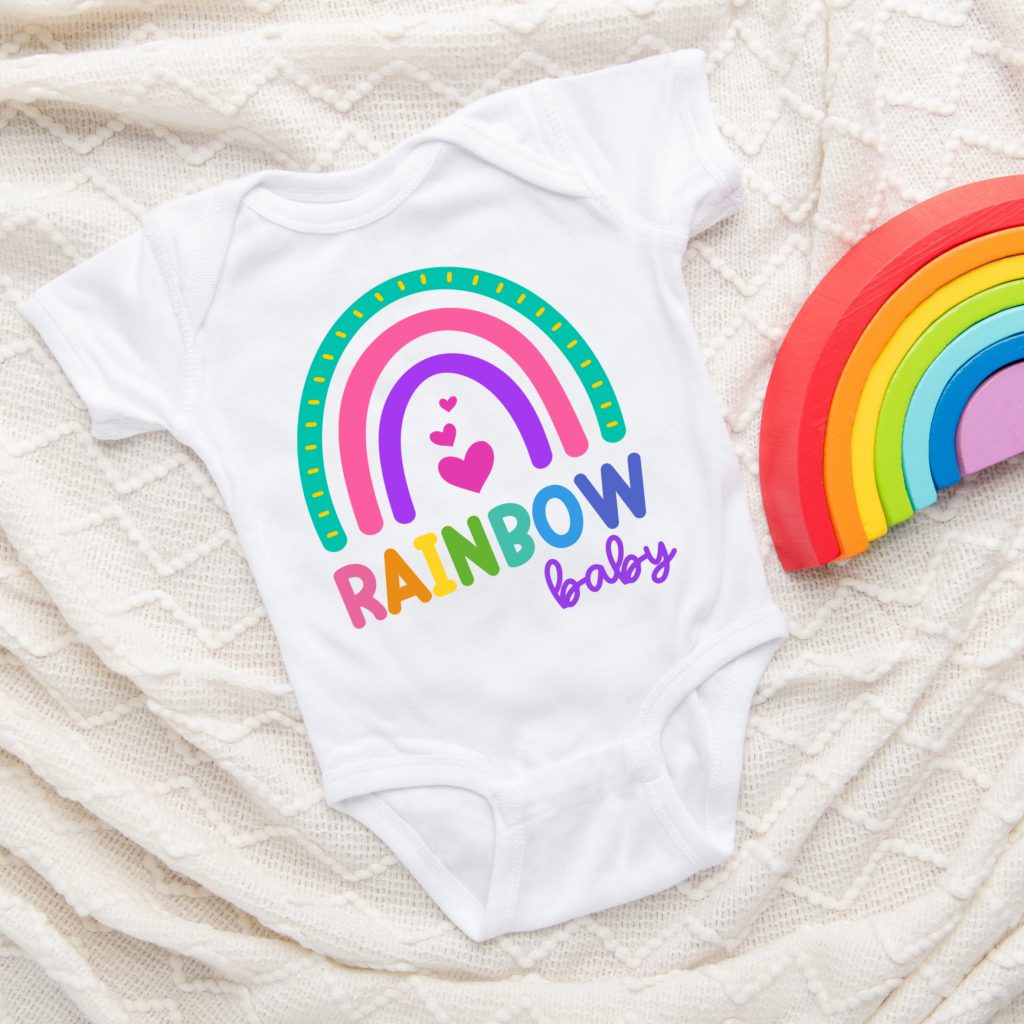 Enter your name and email address below and I'll send the cut file immediately straight to your inbox. Accessing this free cut file signs you up for my e-newsletter and you'll be notified when I release new free SVG files.
This cut file is for personal use only. A commercial use license can be purchased here.
This file can be used in part or in whole for your personal projects.
Digital reselling, sharing, redistributing of the files is NOT allowed. If you would like to share, please direct friends to the original blog post where you found this cut file.
16 Free Rainbow Cut Files
Ready to see all the awesome cut files my crafty friends made?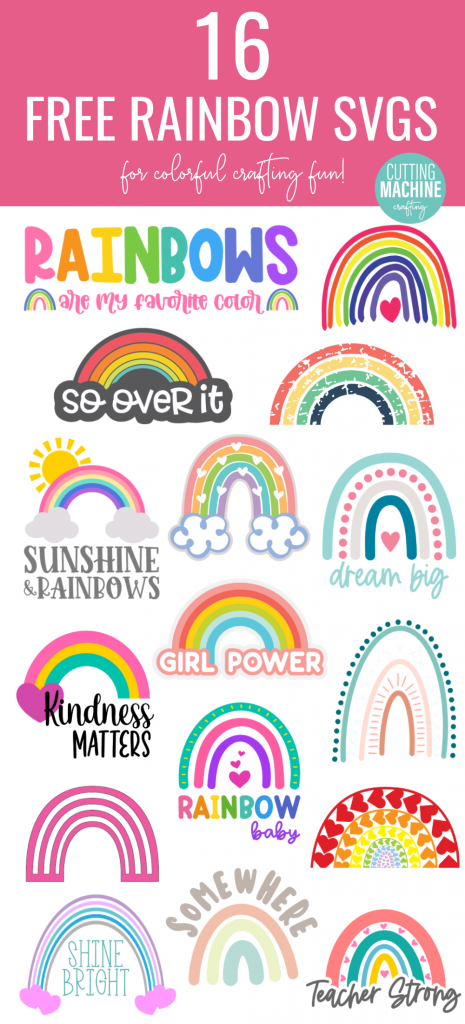 We have:
Just look at all of the amazing projects you can make with them!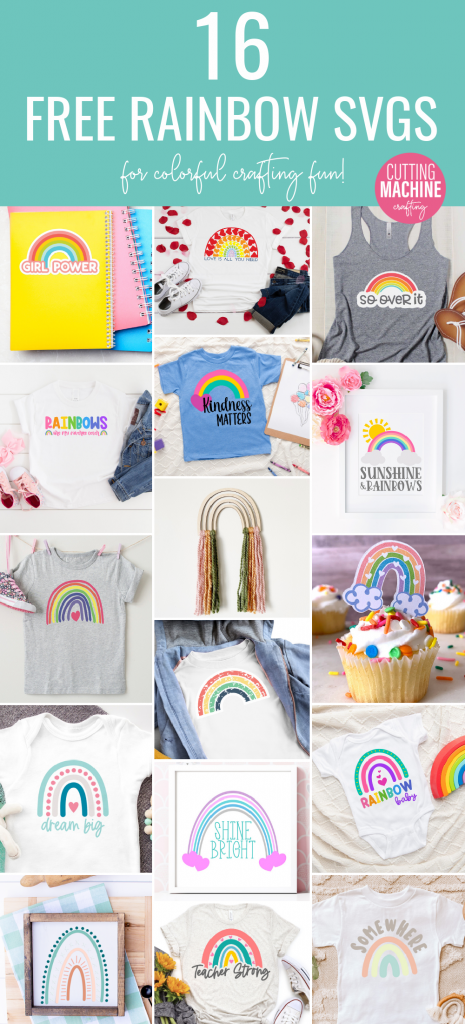 What will you make first?
Need supplies to make all your amazing Cricut (or Silhouette) creations? Click here for the best prices on Cricut cutting machines, bundles, iron-On, vinyl, cardstock and more!
Tell me… Which of these rainbow designs is your favorite? What will you make with it?
If you like this Rainbow Baby SVG and the 16 Free Rainbow Cut Files I would love for you to pin it! It helps others discover our site which helps us bring you more awesome content like this!
If you enjoyed this post, make sure you check out our Free SVG and on Hello Creative Family! Here are some posts you may enjoy!