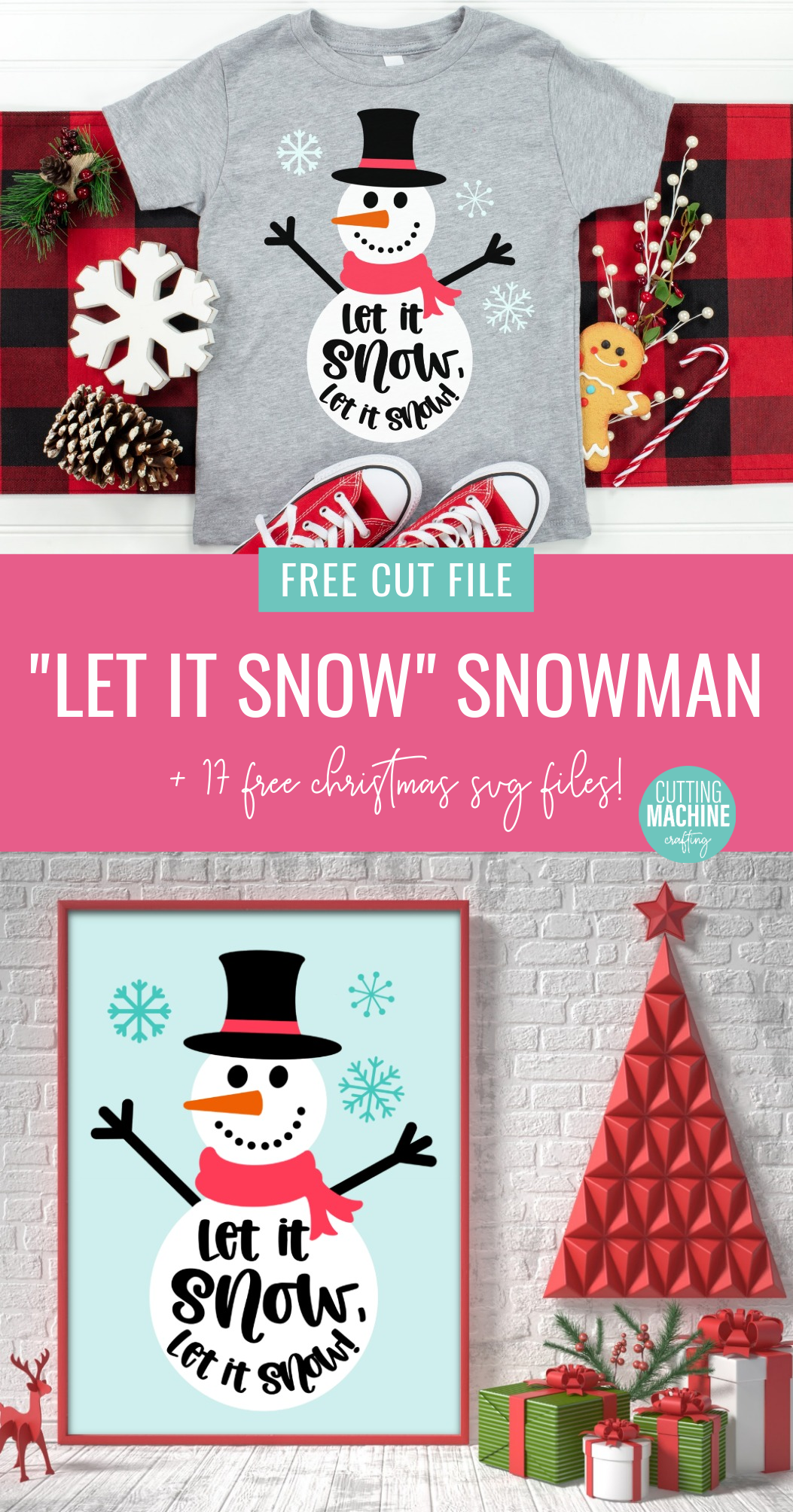 Let it snow with our free adorable snowman SVG File! We're sharing it along with 17 Free Christmas Cut Files from our creative friends! Great for handmade gifts!
---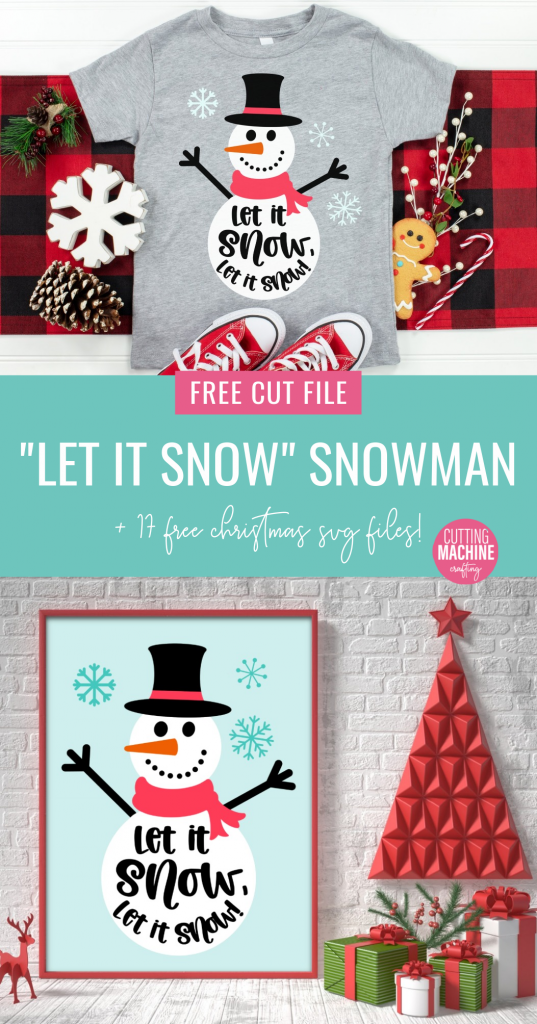 Hi Crafty Friends!
Oh my goodness!!! I am so STINKING EXCITED!!! This is the very first post on CuttingMachineCrafting.com and I can just hardly wait!
Welcome, welcome, welcome to this brand new site! Some of you may already know me from the website Hello Creative Family. This is our brand new sister site that is 100% dedicated to crafts that you can make using a cutting machine.
You know that feeling you get when you have a brand new, gorgeous planner and you just can't wait to write in it, put stickers in it and decorate it with all the things? That's the way that I'm feeling right now! I have this brand new, beautiful site and I just can't wait to fill it up with amazing content for all of you!
My fabulous crafty friends in my #TotallyFreeSVG group were kind enough to say that Cutting Machine Crafting could join our Totally Free SVG Crew! So be on the lookout for a brand new cut file on the first Tuesday of every month! Yay! I'm also hoping to bring you a ton of other great content so, stay tuned!
Christmas Cut Files!
This month our theme is Christmas! Which has me feeling super happy! I live in the PNW and most years we don't have snow, but for some reason my son (who is 8) always says to me "I can't wait until Christmas this year so that we have snow to play in!"
Christmas, snow and snowmen all go hand in hand in my heart, so for my very first contribution to Totally Free SVGs I decided to do a Let It Snow Snowman SVG File!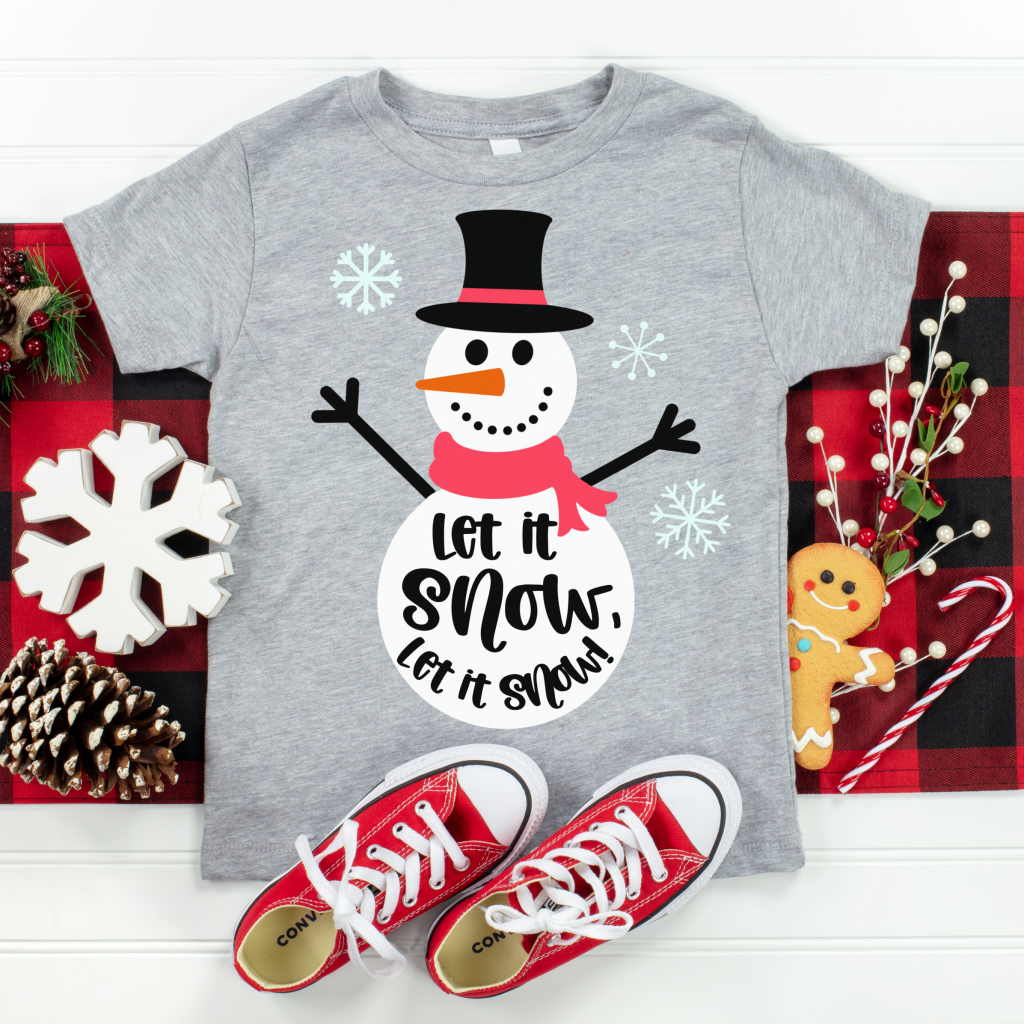 I can think of so many fun uses for this adorable snowman SVG from shirts, to cards, to gift bags, to hot chocolate mugs!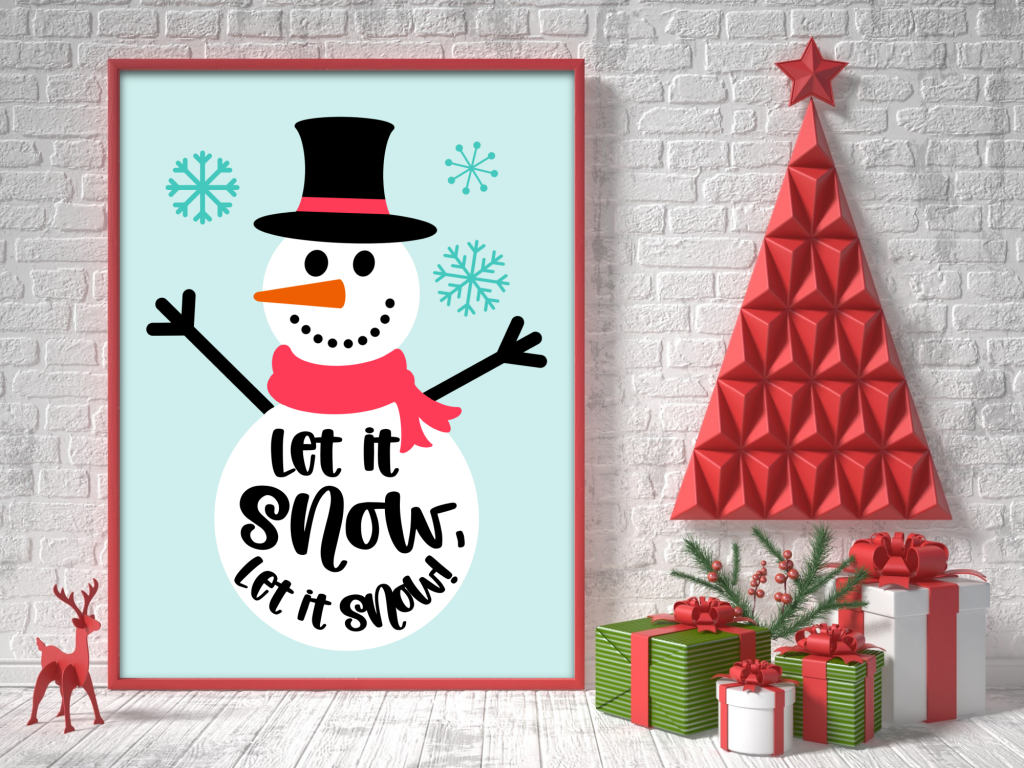 Enter your name and email address below and I'll send the cut file immediately straight to your inbox. Accessing this free cut file signs you up for my e-newsletter and you'll be notified when I release new free SVG files.
This cut file is for personal use only. A commercial use license can be purchased here.
This file can be used in part or in whole for your personal projects.
Digital reselling, sharing, redistributing of the files is NOT allowed. If you would like to share, please direct friends to the original blog post where you found this cut file.
17 Free Christmas SVG Files!
Ready to see all the awesome cut files my crafty friends made?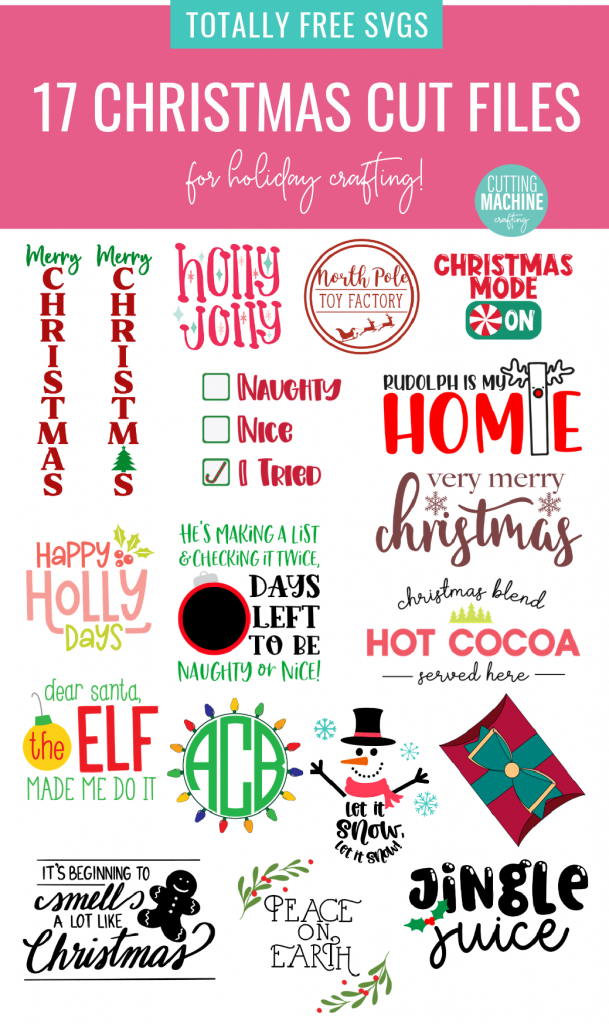 We have:
Don't forget, enter your name and email address below and I'll send the cut file immediately straight to your inbox.
Just look at all of the amazing projects you can make with them!
What cut file will you use first and what will you make with it?
Need supplies to make all your amazing Cricut (or Silhouette) creations? Click here for the best prices on Cricut cutting machines, bundles, iron-On, vinyl, cardstock and more!
Tell me… What do you think of our brand new site? What kinds of projects would you like to see us make here?
If you like our Let It Snow Snowman SVG File I would love for you to pin it! It helps others discover our site which helps us bring you more awesome content like this!