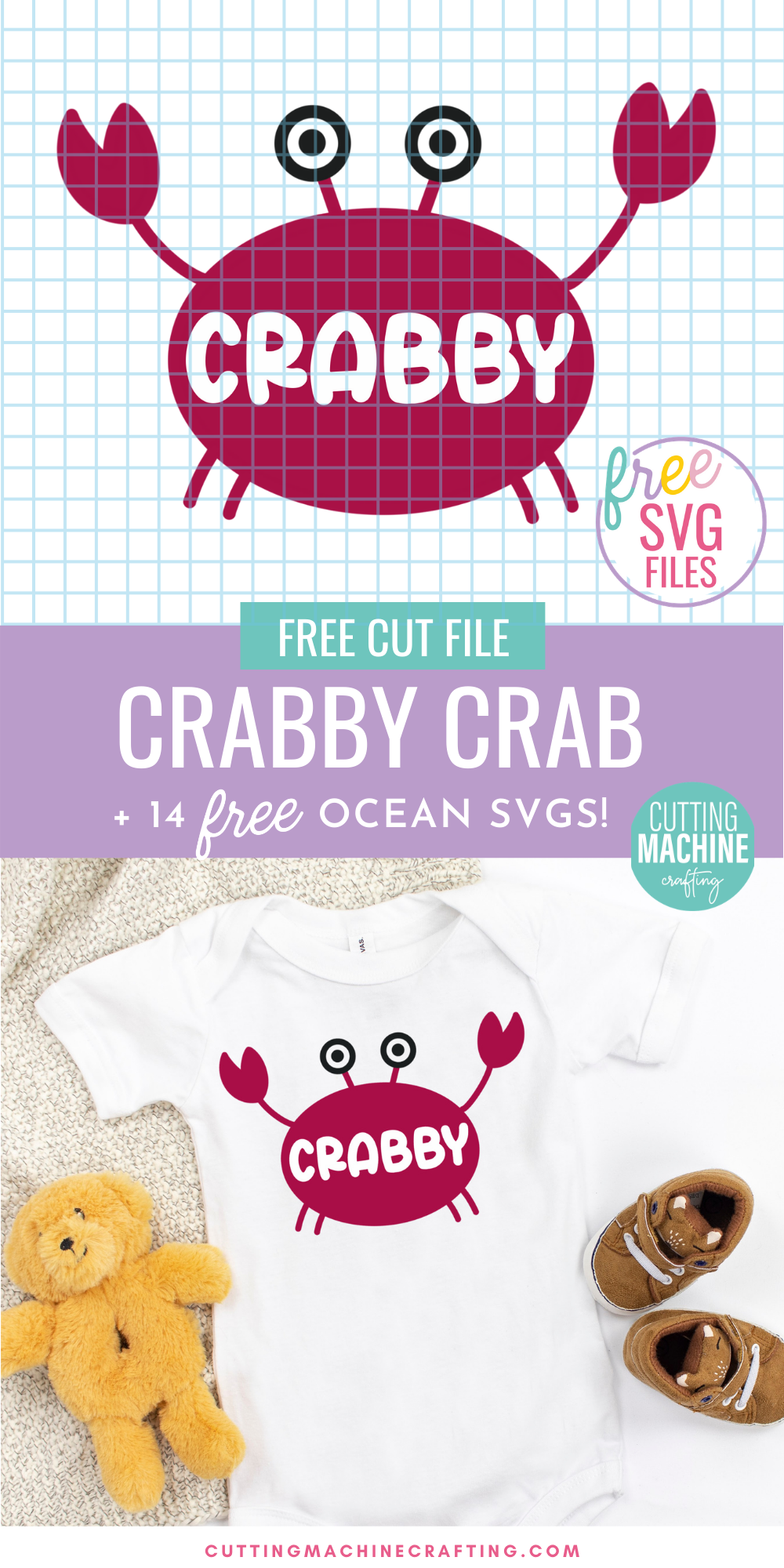 Get in the summer spirit with 14 free ocean SVGs from some of your favorite craft bloggers! Make shirts, tank tops, onesies, beach bags and more using your Cricut Maker, Cricut Explore Air 2, Cricut Joy or other electronic cutting machine. Includes an adorable Crabby Crab Cut File that looks so cute on DIY baby clothing!
---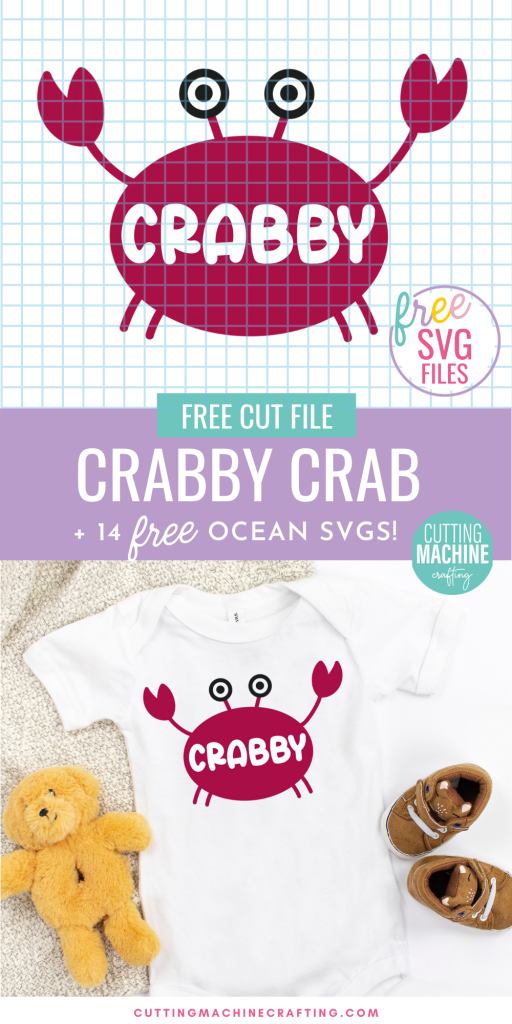 Hi Crafty Friends! It's the the first Tuesday of the month and you know what that means! It's time for a brand new SVG collection with our #TotallyFreeSVG friends! ! This month we're sharing ocean svgs that are perfect for crafting things for those hot summer days!
When I found out we were doing this theme I was so happy! My zodiac sign is Cancer and I absolutely love the summer. It's my favorite time of the year. The beach is my happy place– whether that means the ocean, a lake or heck even the river. Put me by the water and I'm happy as a clam. So when I found out we would be doing an ocean themed SVG collection I was super happy.
SVG Designer Problems
I sat down at my computer and brainstormed a bunch of ideas of what I could make for my design here, and my design over on Hello Creative Family. I opened up the different programs that I use for designing, started trying to design the first idea I had… and crashed and burned. I just couldn't make it look cute. So I moved onto my second idea… and crashed and burned just as miserably. 6 hours later I had absolutely nothing to show for my work. My kids and husband kept coming into my office to ask me questions and every single time I snapped at them. I was so cranky.
My daughter finally said to me "Mom are you ok?"
I said "No. I'm super crabby. I'm trying and trying and trying and I keep on failing. But I'm going to keep on trying."
Then I jumped on a message thread with a few of my fellow SVG designers and told them how I was feeling.
"Oh my goodness you guys. I am so frustrated. I've been designing for 6 hours now and I have absolutely nothing to show for it. I suck. I feel like I'm such an imposter. I am so freaking crabby right now."
Then I sat down and drew a crab. I had no plans on using it for my design, I just wanted to draw a cranky, crabby crab who was just as cranky as I am. I sent it in a message to my friends.
"This is how I'm feeling!" I said "I'm stepping away from designing and taking a walk. I need a break."
When I came back from my walk I had a message from one of my friends "I actually really love that design," she said. I looked at it again… and guess what? With a fresh set of eyes, I really loved it too. And what made me love it even more was all the feelings that were wrapped up in it.
I don't think I'm the only one who feels like an imposter every once in awhile and has serious feelings of doubt. I know that I look at some of my incredible craft blogger friends and think that they are 100% amazing. They inspire me to learn, grow and reach for new heights.
When I first started participating in this #TotallyFreeSVG blog hop, I had never created an SVG before. One of my friends invited me and I said "But I don't know how to make SVGs."
She said "Learn, and learn fast because these are ladies who you want to be friends with."
I'm so glad she pushed me to do it, because creating SVGs for all of you has changed my life in so many ways, and I feel so lucky to be friends with this incredible group of women.
Crabby Crab SVG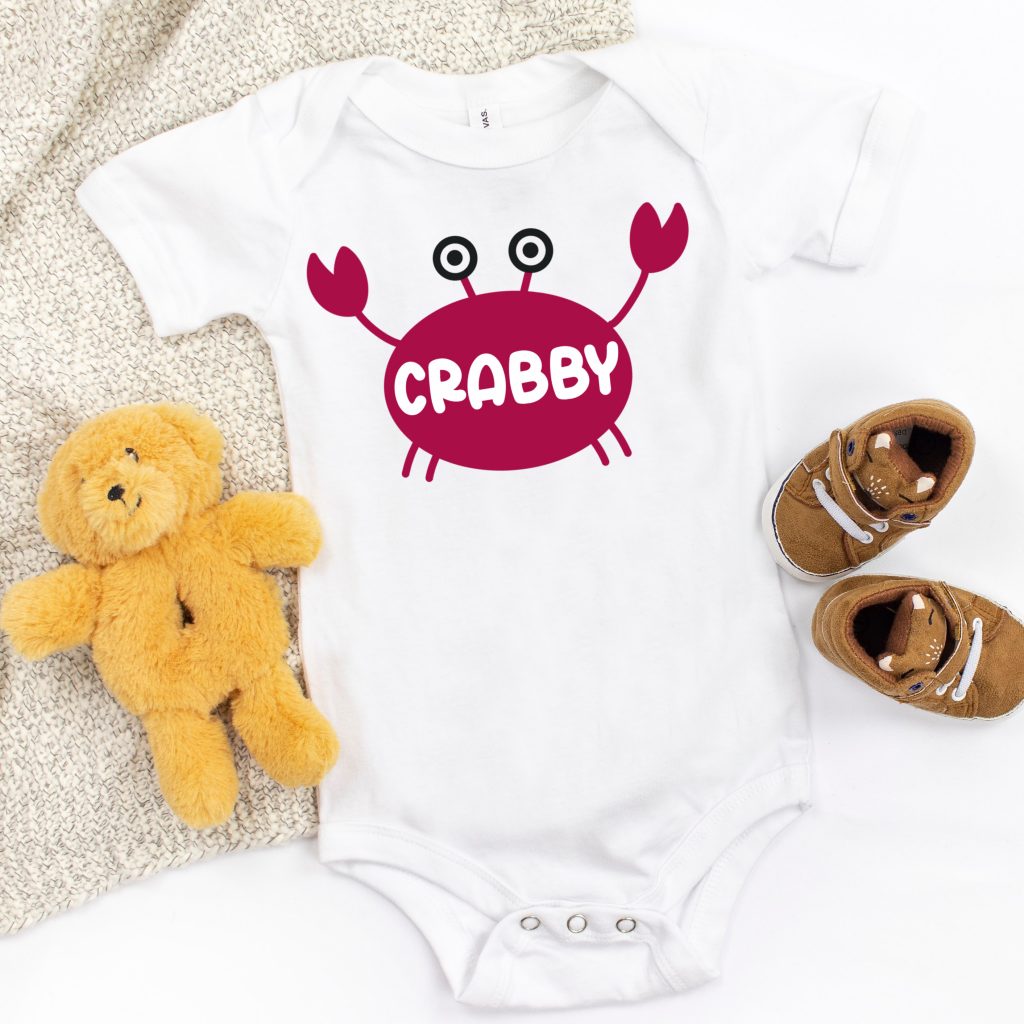 This is the Crabby Crab that I sat down and drew. I think he's pretty adorable, and I'm so happy that I pushed myself past those feelings of self doubt.
This design gave me an idea for a whole series of punny ocean themed SVG files.
I think this design looks super cute on a onesie but would be cute on any shirt (for a child or adult), beach bags, mugs and even sippy cups!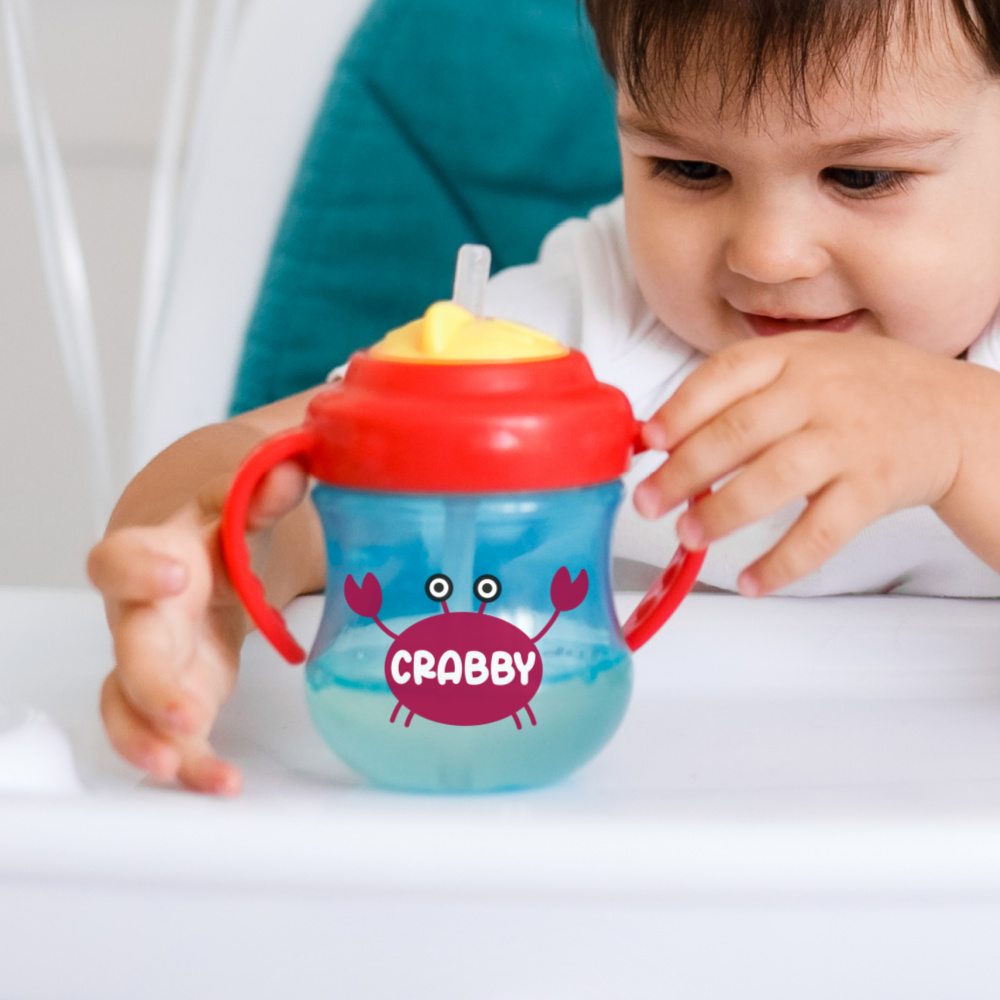 Curious about the other ocean animal svg files I made? You can find them here! I think they turned out so cute!
Want to grab this free Crabby Crab SVG?
Enter your name and email address below and I'll send the cut file immediately straight to your inbox. Accessing this free cut file signs you up for my e-newsletter and you'll be notified when I release new free SVG files.
This cut file is for personal use only. A commercial use license can be purchased here.
This file can be used in part or in whole for your personal projects.
Digital reselling, sharing, redistributing of the files is NOT allowed. If you would like to share, please direct friends to the original blog post where you found this cut file.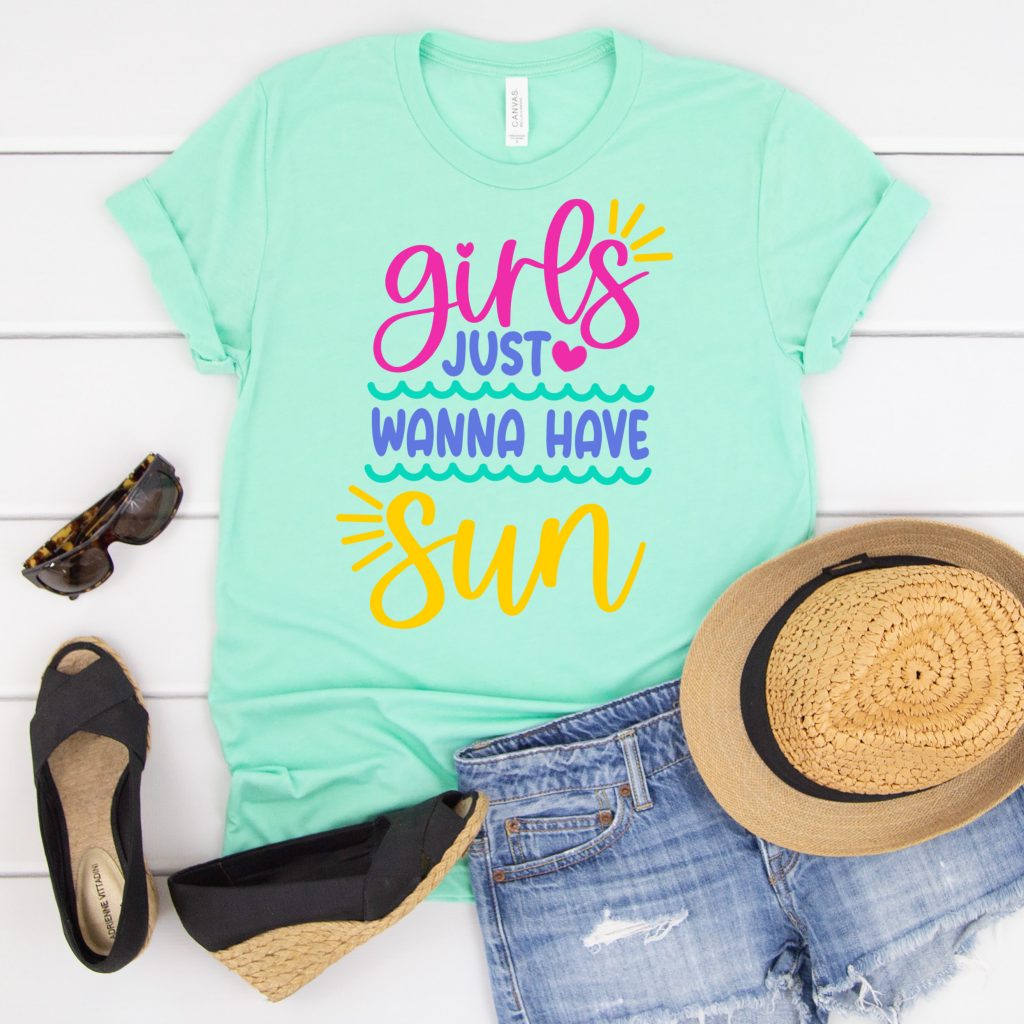 Make sure you also check out my Girls Just Wanna Have Sun SVG over at Hello Creative Family!
14 Free Ocean SVG Files
Ready to see all the awesome cut files my crafty friends made?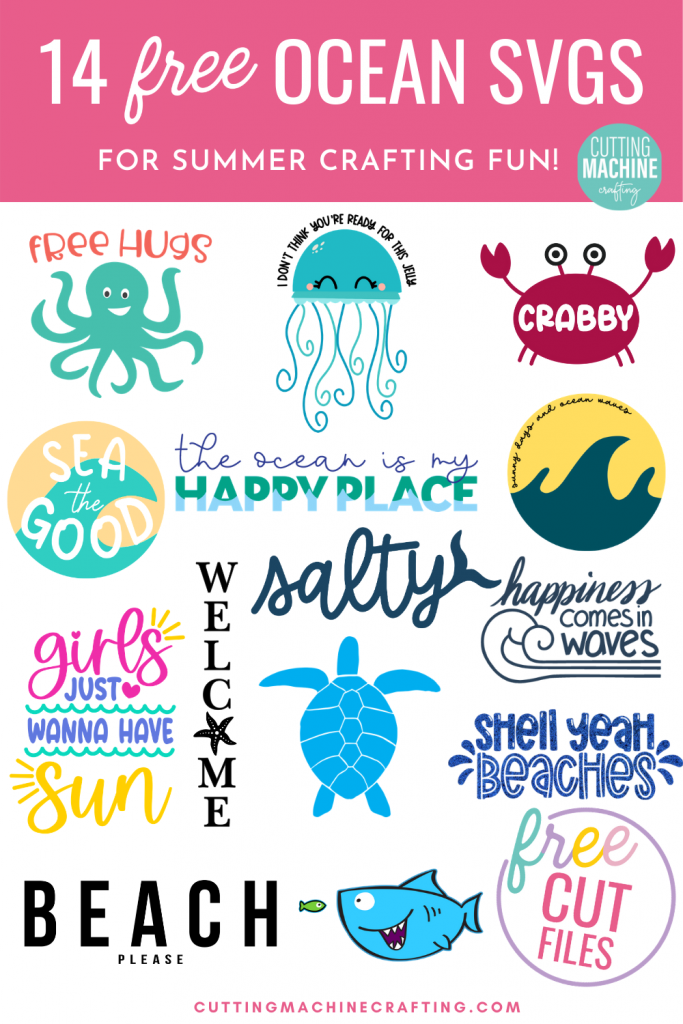 We have:
Just look at all of the amazing projects you can make with them!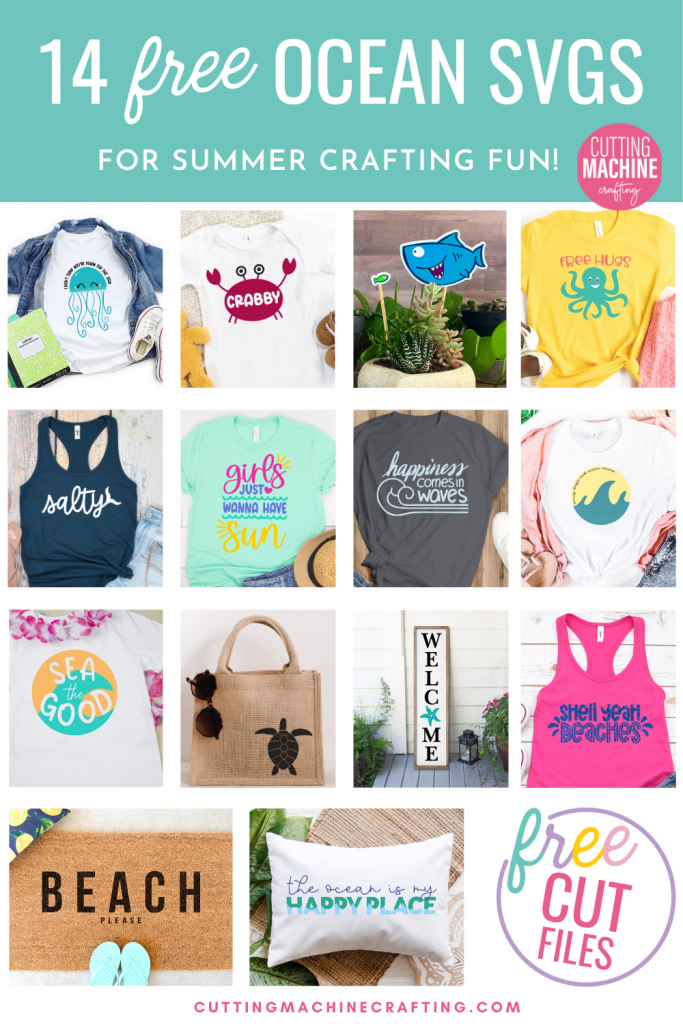 Aren't they fun? Which will you download first?
Need supplies to make all your amazing Cricut (or Silhouette) creations? Click here for the best prices on Cricut cutting machines, bundles, iron-On, vinyl, cardstock and more!
Tell me… Which of these cut files will you use first and what will you make with it?
If you like these Ocean SVGs I would love for you to pin it! It helps others discover our site which helps us bring you more awesome content like this!
If you enjoyed this post, make sure you check out our Free SVG section here and on Hello Creative Family! Here are some posts you may enjoy!